Key Benefits of getting your Taxes done by us: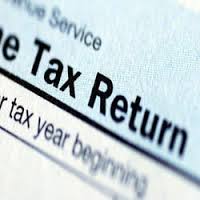 Peace of mind knowing your taxes are done accurate on time.

Convenience.

Save your time.

Not to worry if what you did was correct or legal.
Some of the most significant benefits of shelling out for professional tax preparation are convenience and accuracy. Think about the hours you could save yourself from trying to read through and understand the IRS's form instructions, publications, and news releases. If you put a monetary value on your time, you might find that the hours you spend laboring over your tax return ends up costing you more than the services of a tax professional.
There is a lot of room for error when it comes to filing tax forms, but you can minimize that by hiring a tax professional. As a professional tax preparer we can also help you avoid overpaying taxes by properly identifying all the tax credits and/or tax deductions you're eligible for.
That is where we come in. We are experienced and properly licensed to do taxes in all 50 states. In fact our President used to work for the Government conducting audits of tax returns.
Now comes the issue of Fees. One of the first few thoughts that cross a business owner's mind is "CPAs are expensive." Well, try us out – we bet you will be surprised. Doesn't it make sense to buy the oil, the oil filter and oil change service from one place? Then why hire someone to do Books, another to do Payroll and yet someone else to prepare the Tax Return and then pay additional fees to another professional when there is an Audit?
We focus on the key services needed by a business owner and bundle up our fees. That is why we are both reasonable and affordable.
So check us out, besides the initial meeting is FREE, so you have nothing to lose and a long term relationship to gain. Call us today.